DAWN's Family Law & Divorce Lawyers
All attorneys are members of the State Bar of Michigan and the Family Law Section. Attorney practice background includes real estate, probate and estate planning, business matters. Understanding and experience in these areas is beneficial in negotiating and drafting property settlements and related documents, especially in cases with substantial assets or cases involving business interests where valuations are necessary.
David M. Caplan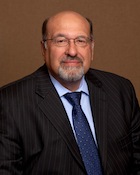 David Caplan attended Tulane University and Wayne State University to receive his undergraduate degree, received his law degree from Detroit College of Law in 1974 and was admitted to the State Bar of Michigan in the same year. He has 43 years of practice experience in family law matters with more than half of those years dedicated solely to the representation of women. He has practiced under the DAWN banner since founding the firm in 1992, filling a niche that would finally help level the playing field between women and men in all family law areas. While it is flattering to have spawned imitators, they have only copied the notion but not the spirit of what was originally set out to be done: protecting women's rights with professionalism and integrity. David enjoys cooking, motorcycles and cars. He has been happily married for 48 years and has two children and four grandchildren.
Matthew A. Caplan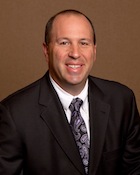 Matthew Caplan has been practicing in the family law field exclusively for the past 20 years. Matthew's expertise lies in the areas of divorce, same-sex divorce, custody, parenting time, child support, spousal support, paternity, post-judgment modifications, high conflict cases, and litigation of large asset estates and complex financial matters. Matthew attended and graduated from the University of Michigan in 1992, Wayne State University Law School in 1997, and was admitted to the State Bar of Michigan in 1997. Matthew takes pride in the work he has done bringing justice to the lives of many clients who suffered at the hands of abusive spouses. Matthew enjoys assisting those who need help and relishes the opportunity to help the underdogs of the world stand up for themselves. Mathew is an avid runner, golfer, and cook, who enjoys spending time outside with his wife of 18 years and 14-year-old son.
Rachel Frawley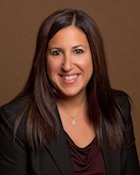 Rachel Frawley graduated from Michigan State University in 1994 with a Bachelor of Art. She returned to school in Washington D.C. a few years later and received her Master of Business Administration from American University in 1999. She has been with DAWN since 2001. As the office manager it is Rachel's mission to assist the attorneys in their dedication to helping women protect their rights and ease the stress of their situation. Rachel enjoys entertaining, travel and being with family and friends. She has been happily married for 19 years and has three children, two dogs, 2 lizards and a fish.